About Tommy Thompson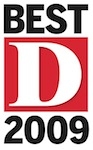 Tommy is the youngest of eight children, born in Memphis Tenn. He moved to Dallas in 1977 to major in business at Southern Methodist University.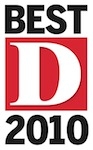 After graduating in 1980 with a B.B.A. degree from the Cox School of Business, he was torn between two professions, banking and restaurants. He is a "people person" and enjoyed several years of managing Steak and Ale restaurants. Upon starting a family, he and his wife, Debbie, decided it was time for a career change. In 1986 Tommy knew Real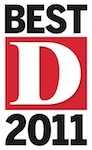 Estate would offer the best of both worlds for him. His great success in Real Estate is a direct result of his continued education, experience, people skill and personal high standards. Tommy is the proud father of three wonderful children, and avid tennis player, recreational cook, enjoys playing the guitar and competing in Triathlons events. His family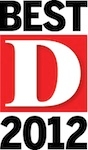 always finds time for community service. He's involved with the real estate industry on the local, state and national levels.
Tommy has earned the distinguished award for "Realtor of the Year" for both the Collin County Association of Realtors and the Women's Council of Realtors, Is a "Cultural Ambassador" for Keller Williams International, Served on the Associate Leadership Council since 1997 and had the "Tommy Thompson Distinguished Service Award" named after him.

Realtors. Voted One of Dallas' Best Realtors for 2009, 10,11,12,13,14,17 and 18 by D Magazine.